#1 in WINTER SPORT PROTECTION
Back protection for skiing, snowboarding etc.
How Komperdell is making winter sport safer
For over 20 years, we have led the way with our innovative products for motorbikes, winter sport, horse riding and biking. We are the only brand to develop and produce both, the protector technology and the actual item of clothing . With 100 percent passion and premium quality. We care about the safety of amateur and professional athletes - including those participating in winter sports. Our back protectors provide optimum protection for every kind of high-speed winter sport. Whether you are in training for the next ski race or snowboard cross event, our protectors offer you the very best protection. In case of a fall, they absorb up to 93 percent of the impact energy. This is due to the durable, innovative layered structure of the protectors, which do not lose effectiveness even after several years. Other advantages of the protectors include the fact that body heat causes them to fit perfectly to the upper body, while being very light and flexible. This all adds up to unbeatable comfort. They are available for men and women, and our shop also supplies the perfect protection for the world champions of the future.
WHY A KOMPERDELL PROTECTOR?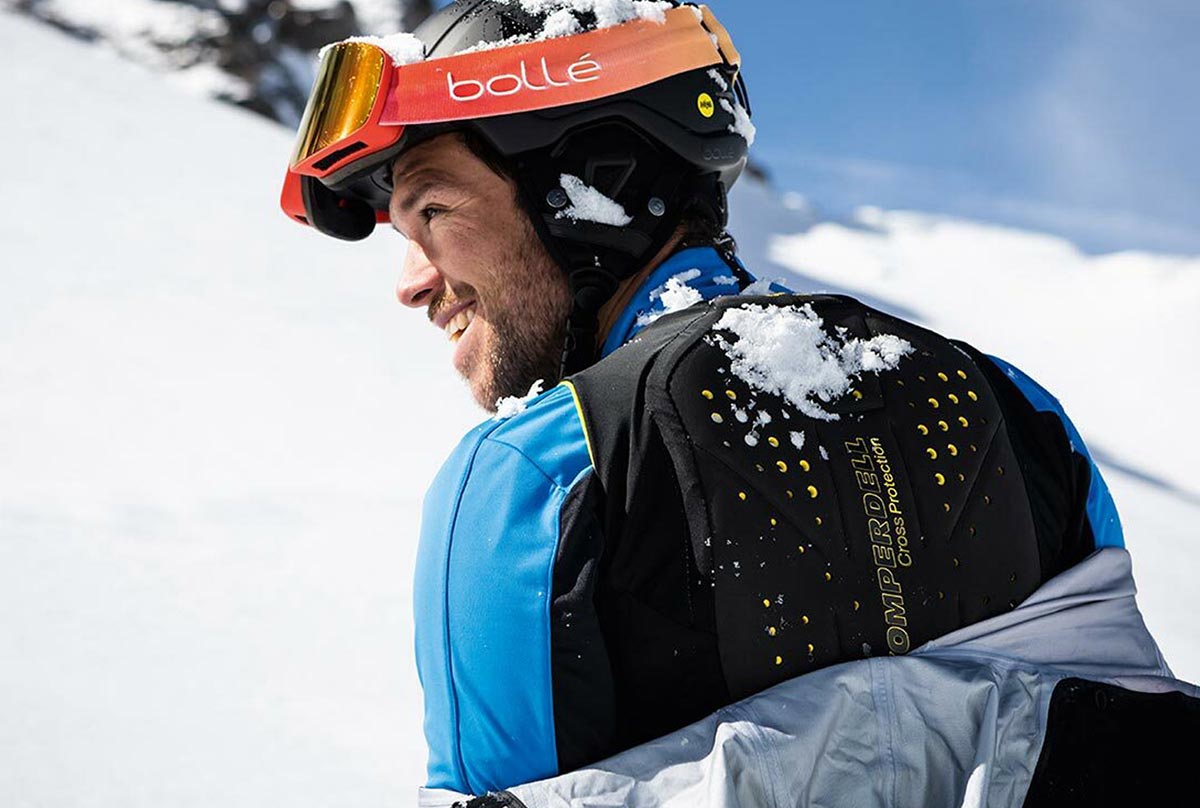 1
ABSORBS MORE THAN 93% OF THE IMPACT ENERGY
The impact forces are absorbed by acombination of various different layers.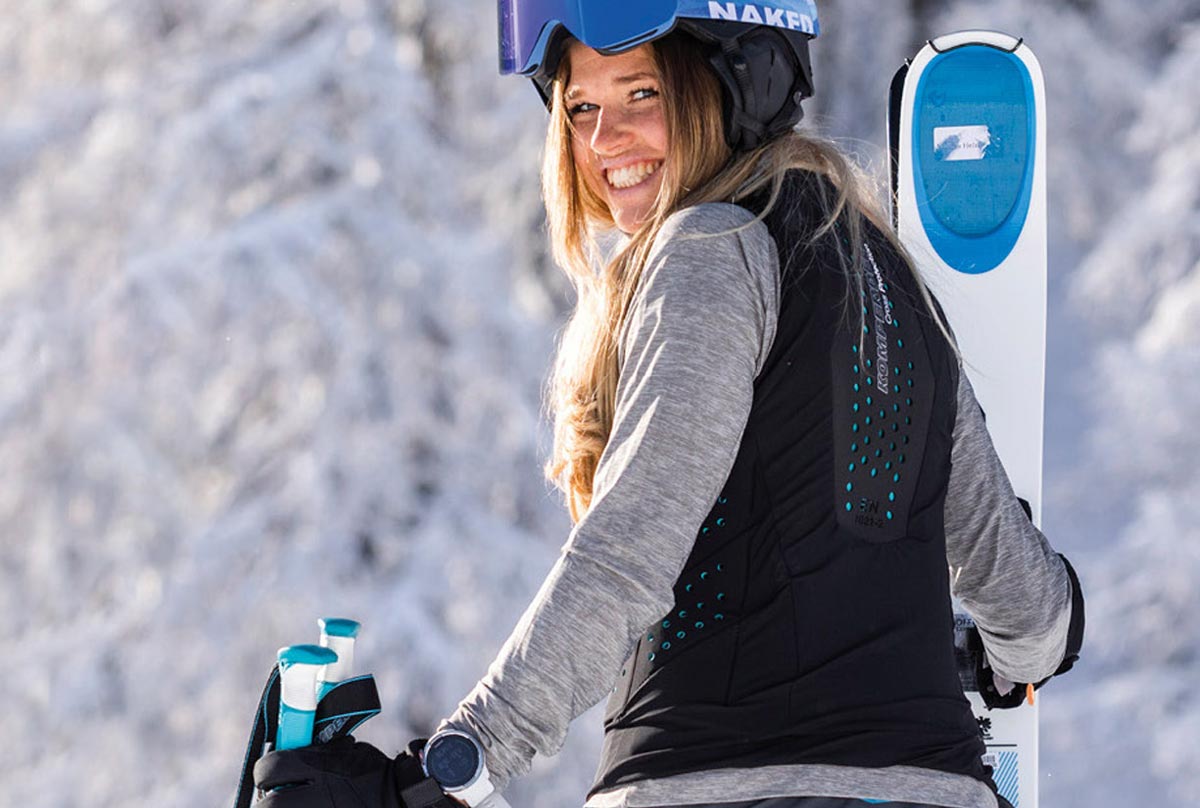 2
REDESIGNED CROSS FLEX PROTECTOR
30% lighter and extremely flexibel.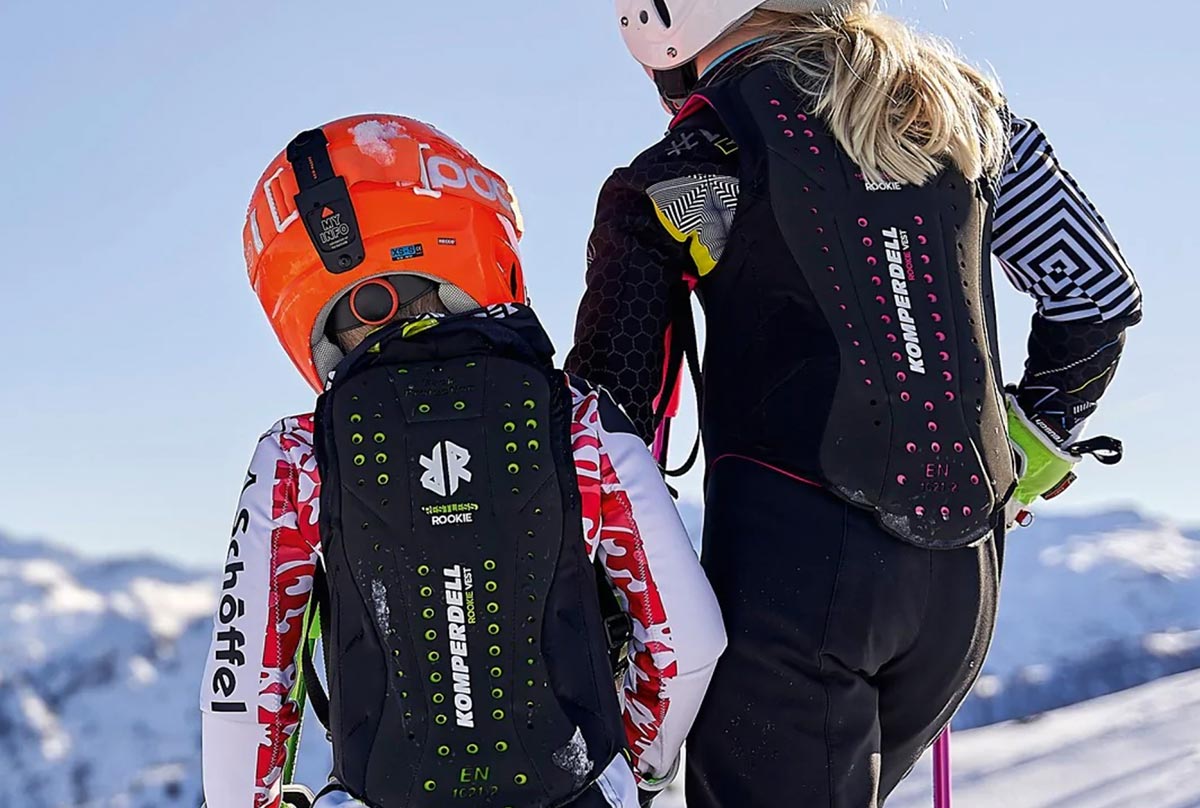 3
THERMO FIT – ADAPTS THROUGH BODY TEMPERATURE
when worn, the dual density foam adapts to the body contours.
4
HIGHEST DURABILITY
the innovative combination of various foam layers makes our protectors extra strong and durable against external forces.
5
WASHABLE
our protectors can be washed without any problems.
Protection kids
Protect your child in the best possible way! Komperdell offers safety at the highest level and provides a unique 360° all around protection. Discover now our even lighter and more flexible back protectors for your child.
Protection adults
Safety is our top priority! Our protecors protect your spine from the 7. cervical vertebrae to the coccyx and exceed the specified protection values of the motorcycle norm by far.