The safest bike protectors on the market
Because maximum security is essential on an MTB
Being the winner of multiple awards and prizes, and no. 1 in the motorbike and winter sports sector, we are now conquering the bike and mountain bike market with a totally innovative approach. How? With our unique protector backpack. It provides optimum protection for the spine and the back, whether you are a professional downhill racer or an amateur mountain biker. Apart from the protective function, the backpack has several other advantages, including its generous storage space to fit in everything you need for your adventure on two wheels. As well as the protector, the backpack conceals other fantastic details such as a waterproof storm jacket for sudden changes in the weather, a drinking bladder to make sure you can get sufficient fluid while riding, and a laptop case. Despite all these great features, the backpack is light and flexible, making it extremely comfortable to carry even on long MTB trips. Browse our shop and check out the product information to find all the key details about available sizes and features.

WHY A KOMPERDELL BIKE PROTECTOR?
1
MAXIMUM PROTECTION WITHOUT ADDITIONAL WEIGHT
While others work with a separate protector-plate, we are the only
manufacturer who constructs the entire back section
.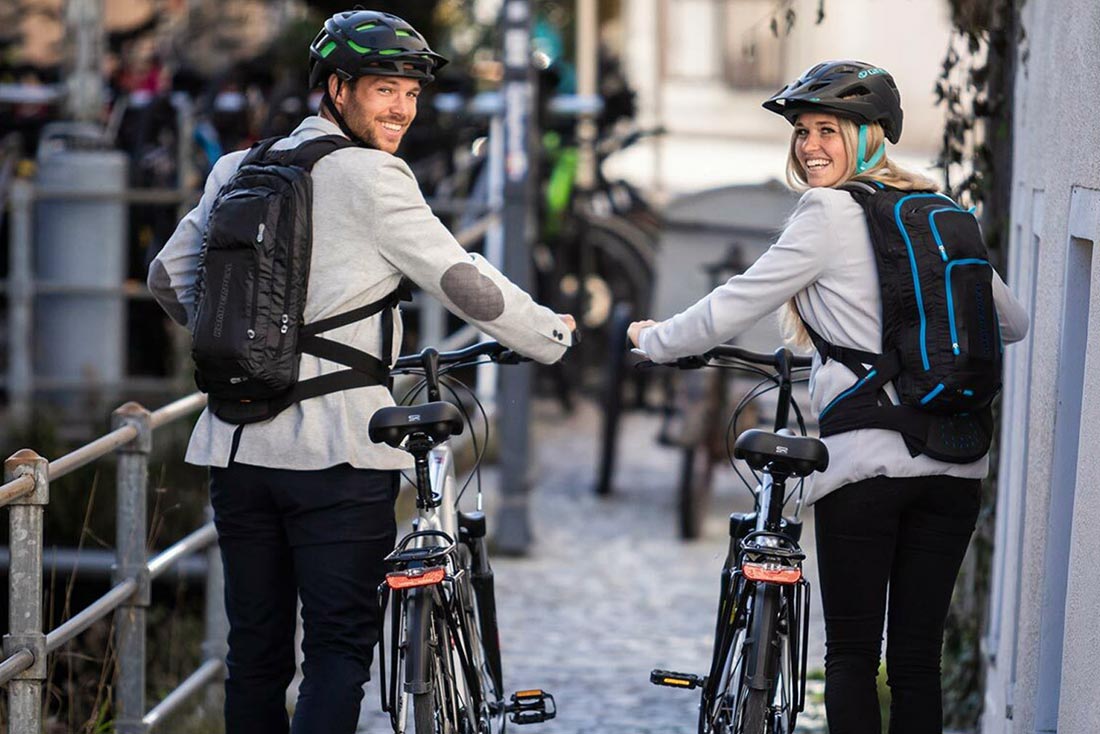 2
HIGHEST DURABILITY
The innovative combination of various foam layers makes our protectors extra strong and durable against external forces.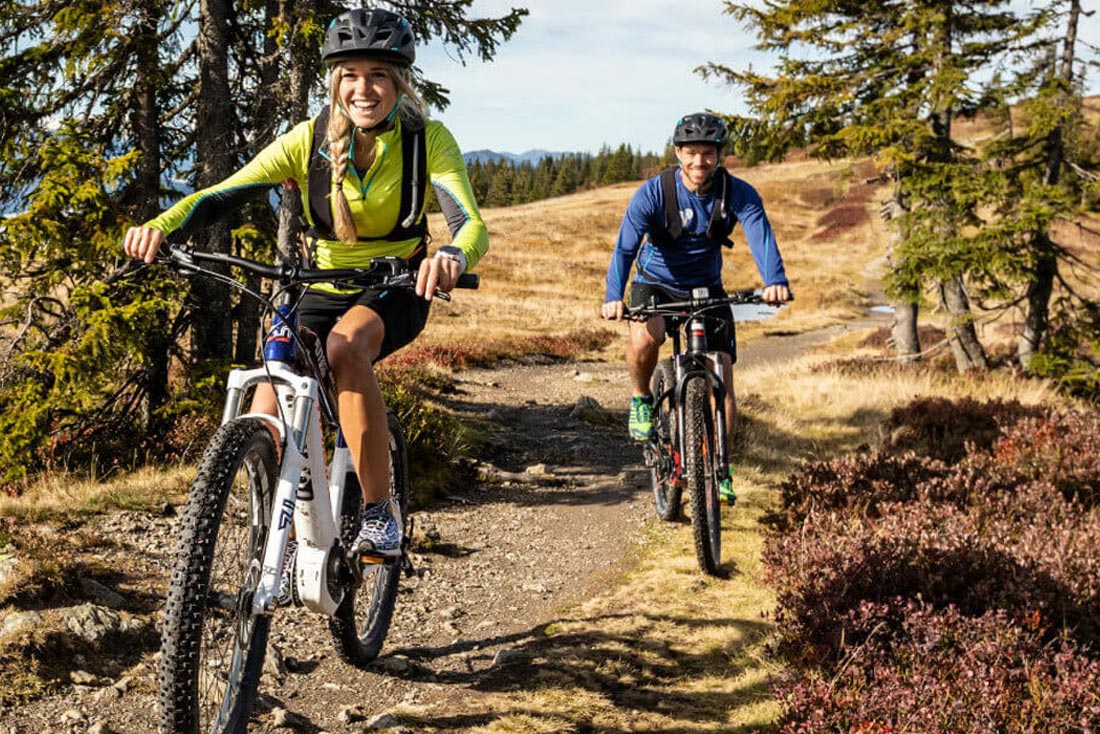 3
SPACE FOR STORAGE AND A VARIETY OF EXTRAS
Ergonomically perfectly fitting back protector with sufficient storage space and clever details, like storm jacket, water bladder or rain-cover.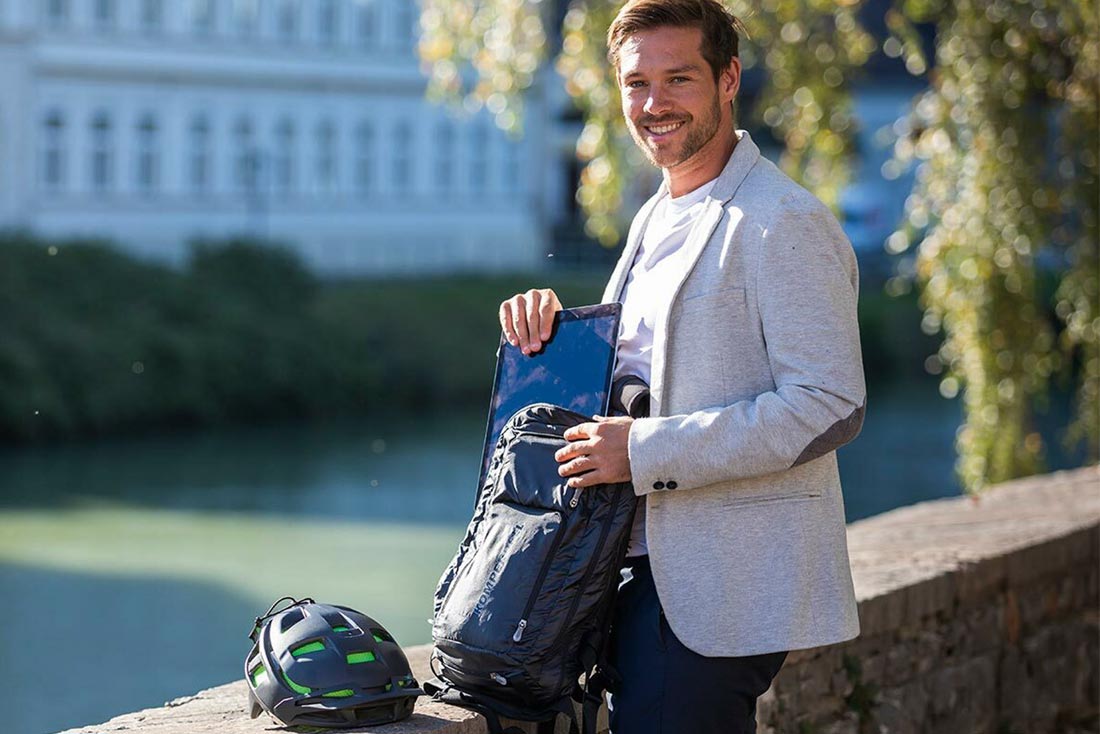 4
WASHABLE
Our protectors can be washed without any problems.